Honey Bear Bottle Campaign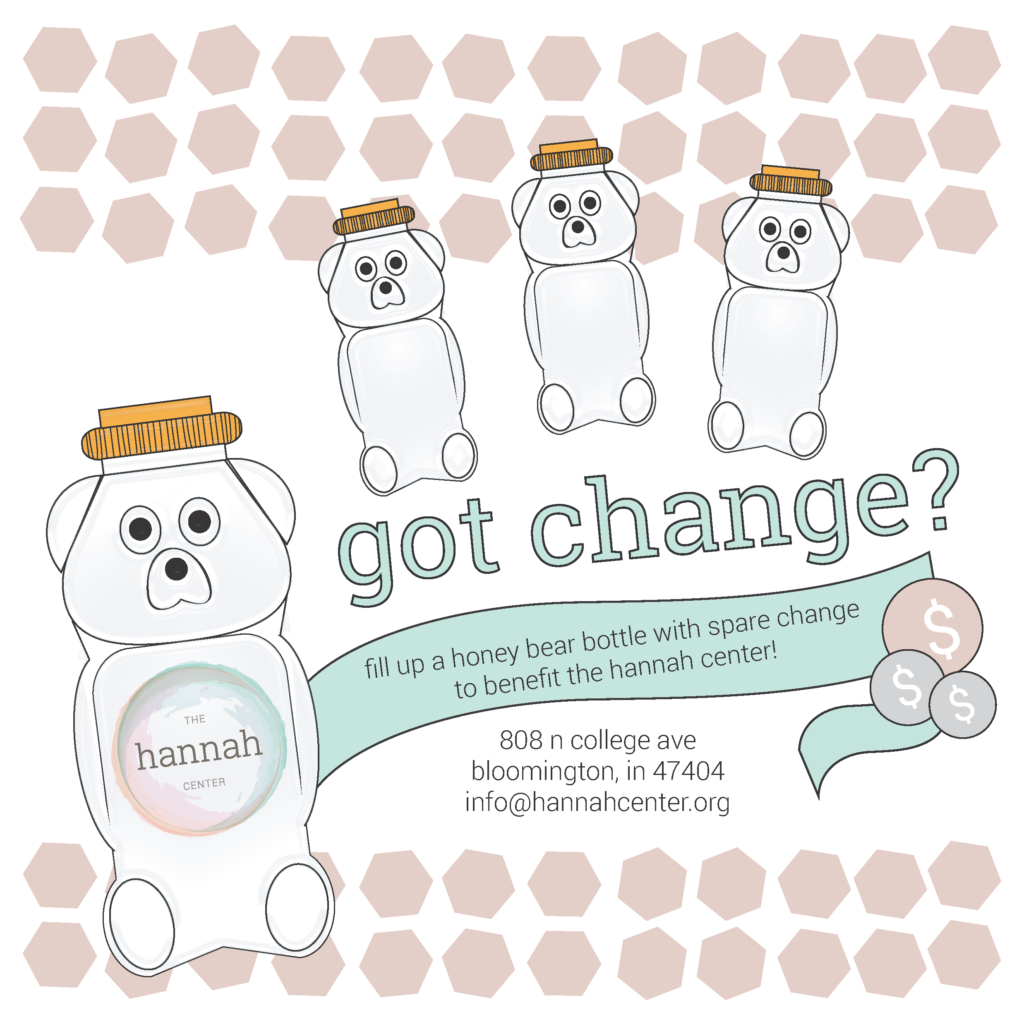 Fill up a honey bear bottle and use your spare change to change lives!
Pick a start and end date for your campaign. Your campaign should last 2 to 4 weeks

Order bottles below and pick up baby bottles from us, or coordinate with Nate to have them dropped off and picked up!

Distribute the bottles, fill them with coins, checks or cash and return them to Hannah Center
We'll count all of the money and report back how much was raised, as well as send out tax receipts to anyone who fills out a tax form (inside each bottle). You can participate in the campaign as an individual or order bottles in bulk (for free) as a group.

Materials for Your Baby Bottle Campaign