Hannah-thon 2017 was a success!
Hannah-thon is about highlighting our clients and residents. Yes, we are still raising awareness and funds for our organization. But, it is mostly about the ones who have changed because of what we do. The day is filled with stories from clients who choose to be heard. They tell THEIR stories. We listen and support them.
This year, we have raised over $33,000 to help support Hannah House Maternity Home and our client services!!
Because people like you gave so selflessly, we will be able to continue to house and develop these young women and families. But, the event is still not over! You can donate to Hannah-thon using the form below until Friday, May 5th!!
Would you like to know more about the local businesses that partnered with us to make Hannah-thon a success? Go to Our Partners page to see more!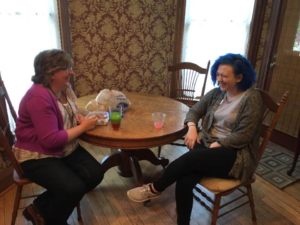 Give Online for Hannah-Thon!