Hannah Center is here to help women who are or may be pregnant make the best decision possible.
We do not refer to or perform abortions at the Hannah Center, but we can talk and listen to you.
PREGNANCY TESTS
Hannah Center provides you with a laboratory-quality urine pregnancy test. Results of the test are available within five minutes and, after reading your results, staff will review next steps and options with you. Our urine test detects the human chorionic gonadotrophin (HCG) hormone in urine for early indication of pregnancy. HCG is secreted by the developing placenta shortly after fertilization and can be detected as early as three to four days after the fertilized egg has implanted in a woman's uterus. We can also give confirmation of pregnancies based on this test for use in other community, state, and federal programs.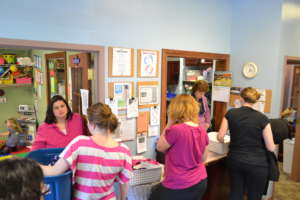 UNPLANNED PREGNANCY DECISION SUPPORT
When facing a potential unplanned pregnancy, you may need a safe place, helpful resources, and informed people to help you take the next step. A staff member can help you identify your needs and listen to your concerns, guiding you through a decision-making process that helps you and your partner consider your next step. If you are considering abortion, we can provide medically accurate information about abortion procedures. We do not refer to or perform abortions at the Hannah Center. If you are considering parenting, we offer a pregnancy support program, referrals, resources and holistic support. If you are considering adoption, we can provide information on the many adoption arrangements and referrals to particular organizations.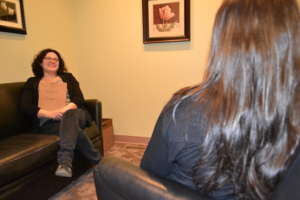 We want you to feel confident and comfortable with your decision.