Supporting families through pregnancy, birth, and beyond
Childbirth Education
Prenatal Visits
Birth Plans
Labor and Birth Support
Postpartum Visits (Hospital and Home)
Breastfeeding Education and Support
Referrals to other agencies, as needed
For more information please contact Kristi at: 812-334-0104 ext.105 or kristi@hannahcenter.org
Kristi is our Client Services Director, Doula, and Childbirth Educator. She joined the Hannah Center in 2018 because she was eager to use her passion, knowledge and skills to serve mothers and babies in our community. Kristi became a certified childbirth educator and doula in 2001. Over the years, she also led breastfeeding and parenting support groups. In 1997, she received her Bachelor's Degree in Applied Health Science-Human Development and Family Studies
Kristi became a certified childbirth educator and doula in 2001. Over the years, she also led breastfeeding and parenting support groups. Kristi completed her doula certification program through Birth Arts International. In 1997, she received her Bachelor's Degree in Applied Health Science-Human Development and Family Studies.
She is a dedicated advocate for all pregnant, birthing and
postpartum mothers, but she feels especially called to helping
moms in crisis pregnancies. She wants to make doula care
accessible to underserved and at-risk women. Her life experiences have led her to work with sexual assault survivors, post-abortive women and women choosing adoption.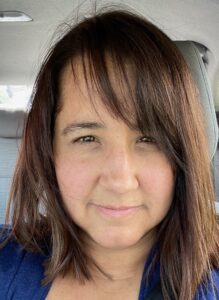 Kristi Pietz
Katherine has been working with the Hannah Center in various capacities for six years and has a background in Human Services. She is full of compassion and a desire to serve women and families of our community.
In August 2022, she began her Doula training and is currently completing her certification through DONA. She is especially passionate about providing care for those who may not be able to receive services, particularly immigrants and women of color. She has had experience with VBACs and working with at-risk populations

.
Contact Kat at katherine@hannahcenter.org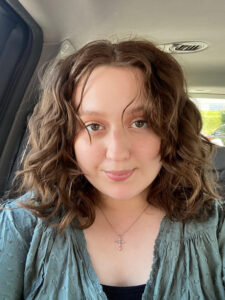 Katherine Lampke