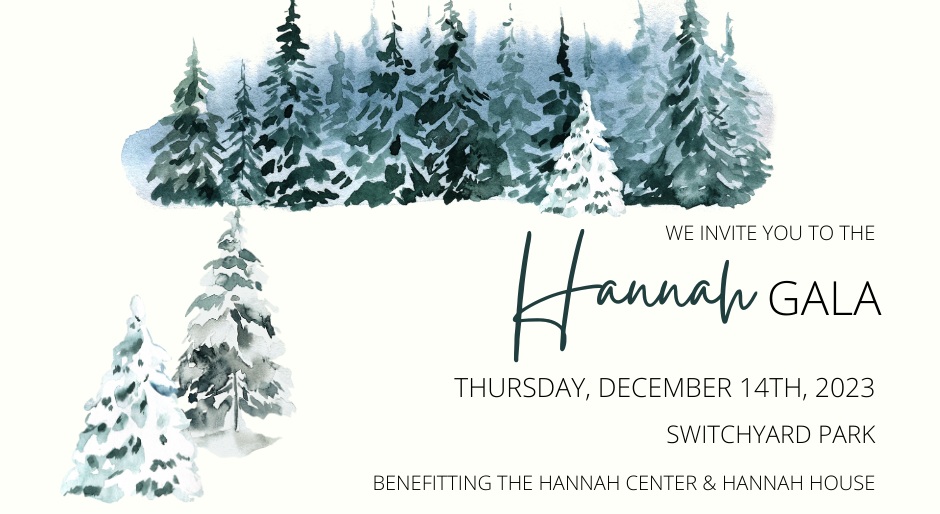 At this year's Hannah Gala on December 14th at 6:00pm,
we will gather
at the beautiful Switchyard Pavilion
and hear stories
of hope and new life experienced
through
the Hannah Center and Hannah House.
The evening will include a wonderful catered dinner, silent auction, music, encouragement, and the opportunity to shut away the stress of the season and spend a relaxing evening with other friends of the ministry.
We hope you'll join us December 14th!
Want to get more involved?
Support the Hannah Gala by becoming a Corporate Sponsor! Our sponsors are not only an integral part of our events, but of the ministry.
Sponsors are featured on our social media, website, and at the event!
Click the button above to register as a Corporate Sponsor.
One of our favorite parts of the Gala is our annual Silent Auction. We've had 2 night stays at beautiful hotels, IU baskets, gift certificates from local restaurants, "date night in" baskets, and more! We love to have items available for all ages.
We would love to see what you, your church small group, friends, or coworkers put together for the Silent Auction.
If you would like to donate items to our Silent Auction, please click the button above.

The above link will be available the week of Gala, and will close at the end of the evening during the gala. Even if you cannot attend the gala, you can support the Silent Auction and we will arrange delivery or pick up of your winning items.
Thank You to Our Corporate Sponsors