Hannah Gala 2022 is a Wrap!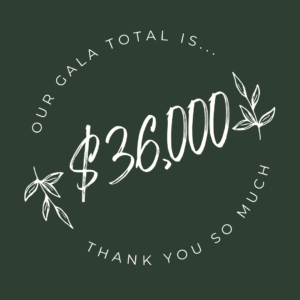 We want to thank everyone who joined us at the Gala, donated to the Silent Auction, became a Corporate sponsor, or pledged a gift to the ministry. The night of, our incredible speaker, Abigail Murphy shared her testimony of being one of the very first residents at Hannah House, and how the Hannah Center impacted her life.
At this year's Hannah Gala, we raised a total of $36,000!
Our Friends for Life Award, an award given to those who are faithful in their support to the ministry. We award one business, or Corporate Supporter, and one individual (technically not an individual this year)!
This year's Friends for Life awards were given to Exterior Finishes & Heather Blake, and the entire Archer Family!