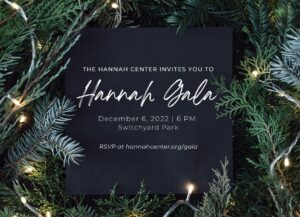 Join us on December 6th at the Switchyard Park and enjoy a wonderful evening with dinner, music, and an inspiring message of hope from our special guest, Abigail Murphy. You can also complete your Christmas shopping with gifts at our Silent Auction, while helping babies and parents.
A Message from our Keynote Speaker
My name is Abigail Murphy. Some of you may know me by Abigail Grimes. I am a small town girl who ended up being a "transplant" to Bloomington in late Summer of 2000. We moved to Bloomington my senior year for several reasons, the major one being my mom's family. She was extremely close to them. My dad became the associate pastor of our family's local church. Before moving to Bloomington, I had already been through a couple of high schools. Even at a young age, I thought I already overcame some very difficult battles. I had no idea what was ahead. Looking back now, God was preparing me for what was I going to walk through and what would end up being my testimony. In Job 8:7 it says "Your beginnings will seem humble, so prosperous will your future be." I look forward to sharing the rest of my story with you.
We hope you'll join us December 6th!
Want to get more involved?
Support the Hannah Gala by becoming a Corporate Sponsor! Our sponsors are not only an integral part of our events, but of the ministry.
Sponsors are featured on our social media, website, and at the event!
Click the button above to register as a Corporate Sponsor.
One of our favorite parts of the Gala is our annual Silent Auction. We've had 2 night stays at beautiful hotels, IU baskets, gift certificates from local restaurants, "date night in" baskets, and more! We love to have items available for all ages.
We would love to see what you, your church small group, friends, or coworkers put together for the Silent Auction.
If you would like to donate items to our Silent Auction, please click the button above.