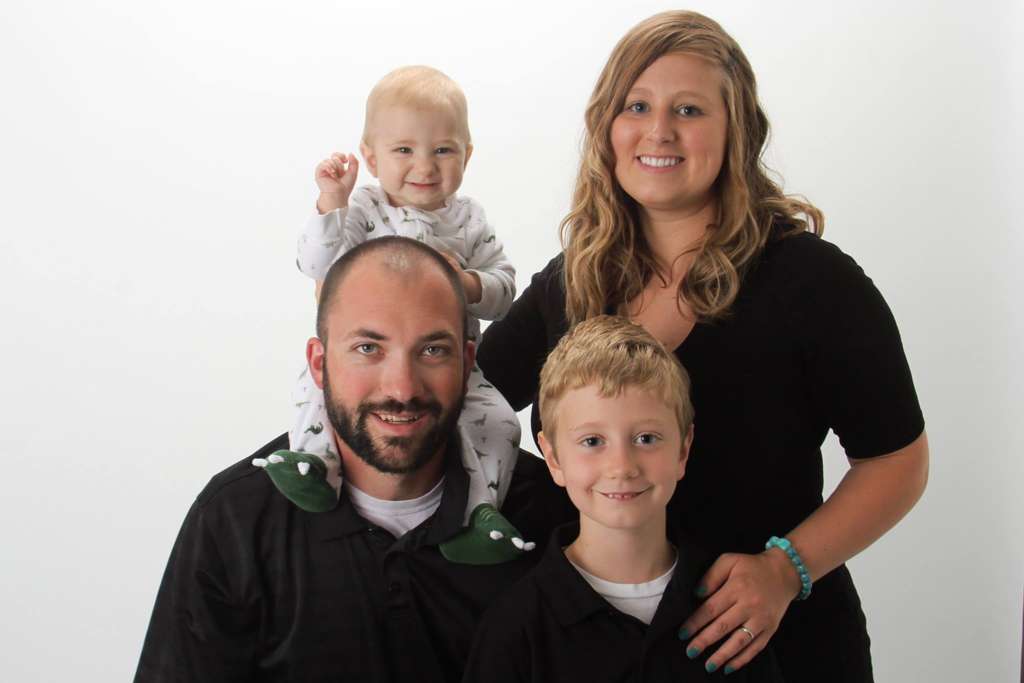 What's new at the Hannah Center? Blogging. What else is new? I guess you'll have to keep checking into the blog to find out. The goal is to post fun, new information and maybe even sometimes trivia to the blog. Our first entry is going to be a small bio about myself, Katelynn Owens.
Let me get started with what I like to call "myself in a nutshell"….I'm a Christian, mother of two, wife to an amazing man and have committed some time to the military. That's my nutshell; a little deeper in almost like an onion…I attend
Ellettsville Christian Church
where I am a member and help with the
Women's Ministry
. I have two boys, one is almost 8 and the other is just over a year; their names are Noah and Ezekiel, respectively. My husband, Logan, is a Sheriff's Deputy for Monroe County and has been since July 13
th
, 2015. He is also a member at
Ellettsville Christian Church
. I have been in the Indiana National Guard since September 17
th
2007. I am part of a program called Active Guard Reserve where being in the National Guard is my everyday job and not just one weekend a month. I work out of Indianapolis and make the drive every day. Which brings me to why I want to do the blog.
My time is limited with a full time job, a long drive and finding a good balance with my family time. I can help with the blog while still being at home or in the office during my lunch. Since writing is a task that I can do remotely and update online, it was a perfect fit for me. The Hannah Center is an organization that I want to donate my time and my efforts to. It's an organization that I can really put myself behind with it being such a great Christian role in ministry as well as the ideas behind helping mothers, newborns, and families in general. It touches my heart to know that maybe one day, I also can make a difference for the better in the life of another family.
I was a single mother with my oldest, Noah. My family wasn't happy with my decisions, but my 18 year old self did not have all of the answers nor all of the questions. I found myself alone, scared, and still finishing high school. At the time, doing everything by myself was all I knew; it was difficult to say the very least. From going to appointments to studying for my AP chemistry test, I was completely alone. I accepted that. Life went on, and I gave birth to an amazing little boy! Not until 6 years later when I was married (to that amazing guy I was talking about earlier) did I fully realize how different a pregnancy was with even just a little support. Doctor appointments were easier with someone to share my thoughts and feelings with. Daily activities like showering or brushing my teeth didn't come as such a struggle this time around, because I knew I had someone with me who supported me.
Even though the Hannah Center may not be giving out husbands, they are giving the best part of that relationship; caring, support and the self confidence that every woman deserves while going through a pregnancy. I want to be a part of that. I want to help show women from all walks of life that there are people behind them, people who care and people who want to help. Even if it's just to read words that you're not alone. You're not alone in making decisions. You're not alone in finding answers. You have the Hannah Center and the wonderful people there who make it come to life.
Hopefully this first blog post sheds some light on me and why I'm wanting to blog for the